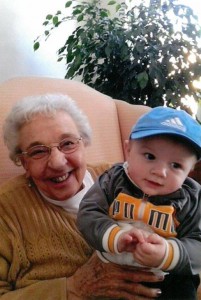 Today's guest post comes from Messiah Village resident Esther Snyder. We really enjoy her occasional contributions to the Lifeways blog. Please enjoy these thoughts from Esther.
The first day of Spring is long gone. It remains cold, windy and rainy. The Administrator of Residential Living has begun to close her newsletter messages to us with "Think Spring." There are residents so eager for Spring they have decided to dress as though it were here. All this helps but does not quite do what a good sunny, warm Spring day does.
But there are signs that encourage us to believe Spring is just around the corner:
-Fuzzy Pussy Willows
-Colorful yellow winter aconites have already come and gone
-Crocuses have peeked their lovely faces out from under some snow
-Even the grass is taking on a tinge of green
-Daffodils and pansies can be found here and there
Our Village gardeners have planted early lettuce, onions and peas into the soft soil. The water table is in fine shape, and the harvesting should be great. That is if the soil gets dry enough to be cultivating in it. Many of these gardeners check daily the progress of their produce. Even the sweet gum tree next to my patio has buds on its branches. Then there is the promise of Easter. We are all claiming that the warmth of the season will be here to stay after Easter is here.
Sounds of the season can be heard. In fact, yesterday I heard an unusual rendition of Handel's Hallelujah Chorus. Then there is the Easter Parade. I'm sure parents are getting those kids in fashion's best finery. There are eggs to paint, hide and hunt. Certainly some happy kids will fall heir to a real live bunny or chick.
In these circumstances it is easy to think Spring. And Easter always reminds us of new life, hope and most of all eternal life. That is good news for those of us 55 and better.