The National Adult Day Services Association (NADSA) defines Adult Day programs as "a professional care setting in which older adults and adults living with dementia…receive individualized therapeutic, social, and health services for some part of the day."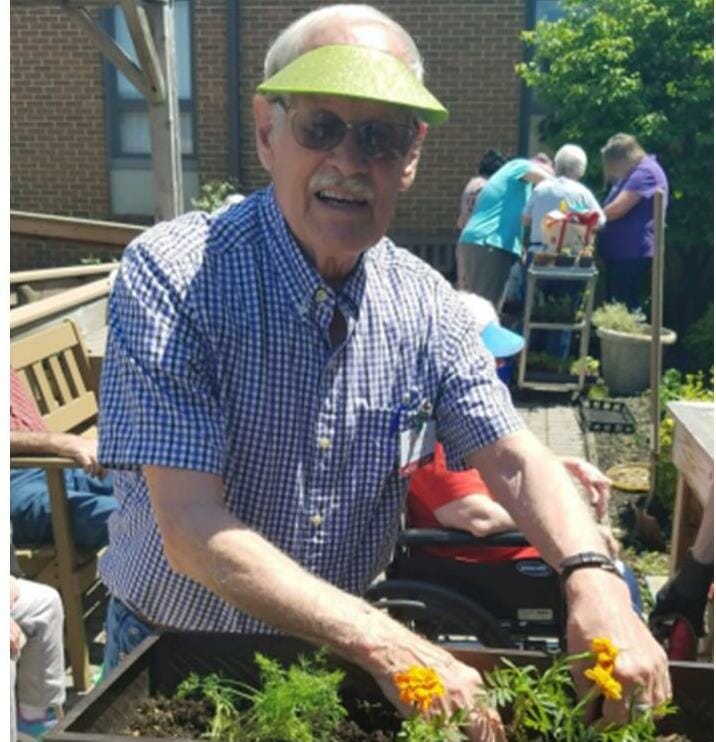 Messiah Lifeways Adult Day services go above and beyond in providing a positive, nurturing programming to meet a variety of needs in clients, especially those with a dementia diagnosis. Music, art, exercise, gardening, service projects, a hot lunch, special events… everything is geared towards socialization and maintaining the cognitive and physical abilities of each client. We don't dwell on what has been lost; we focus on what is still possible.
We're also keenly aware of the difficulties facing caregivers in Central Pennsylvania. Adult children need to continue working, devoted spouses become weary with caregiver burnout, families and neighbors feel ill-equipped to help. Adult Day programs like ours provide a safety net – a safe haven – for the clients and their loved ones. The Messiah Lifeways Adult Day programs are also strongly connected to the Alzheimer's Association which adds an extra layer of support through training, resources, and caregiver support groups that help the entire family.
If someone you love is unable to stay safely at home during the work week due to memory impairment or another age-related concern or you know someone who would benefit from the services at a Messiah Lifeways Adult Day Services, please feel free to help spread the word. Some additional points of interest about Messiah Lifeways Adult Day programs:
• They're secured and thoroughly equipped to put the caregiver's mind at ease.
• They employ team members, including several Registered Nurses, who are well trained in therapeutic programming, validation and remotivation therapy, and more.
• Focus on the client – their memories, their interests, their hobbies, to make each day meaningful and positive.
• May help to reduce the unwanted behaviors that sometimes challenges families and caregivers.
Our Mechanicsburg Center is currently on a waiting list but our Carlisle Center does have openings. Melissa Brandt, the Carlisle Center Coordinator would welcome the opportunity to give tours and talk about the admission process with anyone who is interested. The Carlisle Adult Day program is located at The Meeting House, Carlisle Campus, 1155 Walnut Bottom Road.
Melissa can be reached at: 717-243-0447 or via email at mbrandt@messiahlifeways.org
To learn more about Messiah Lifeways Adult Services, please visit MessiahLifeways.org/AdultDay.