April 23-29, 2017 is National Healthcare Volunteer Week. President Richard Nixon established National Volunteer Week with an executive order in 1974 as a way to recognize and celebrate the efforts of volunteers. Every sitting U.S. president since Nixon has issued a proclamation during National Volunteer Week (as have many U.S. mayors and governors). Since then, the original emphasis on celebration has widened; the week has become a nationwide effort to urge people to get out and volunteer in their communities. Every April, charities, hospitals, and communities recognize volunteers and foster a culture of service. Source: www.ahvrp.org.
The Power of Volunteerism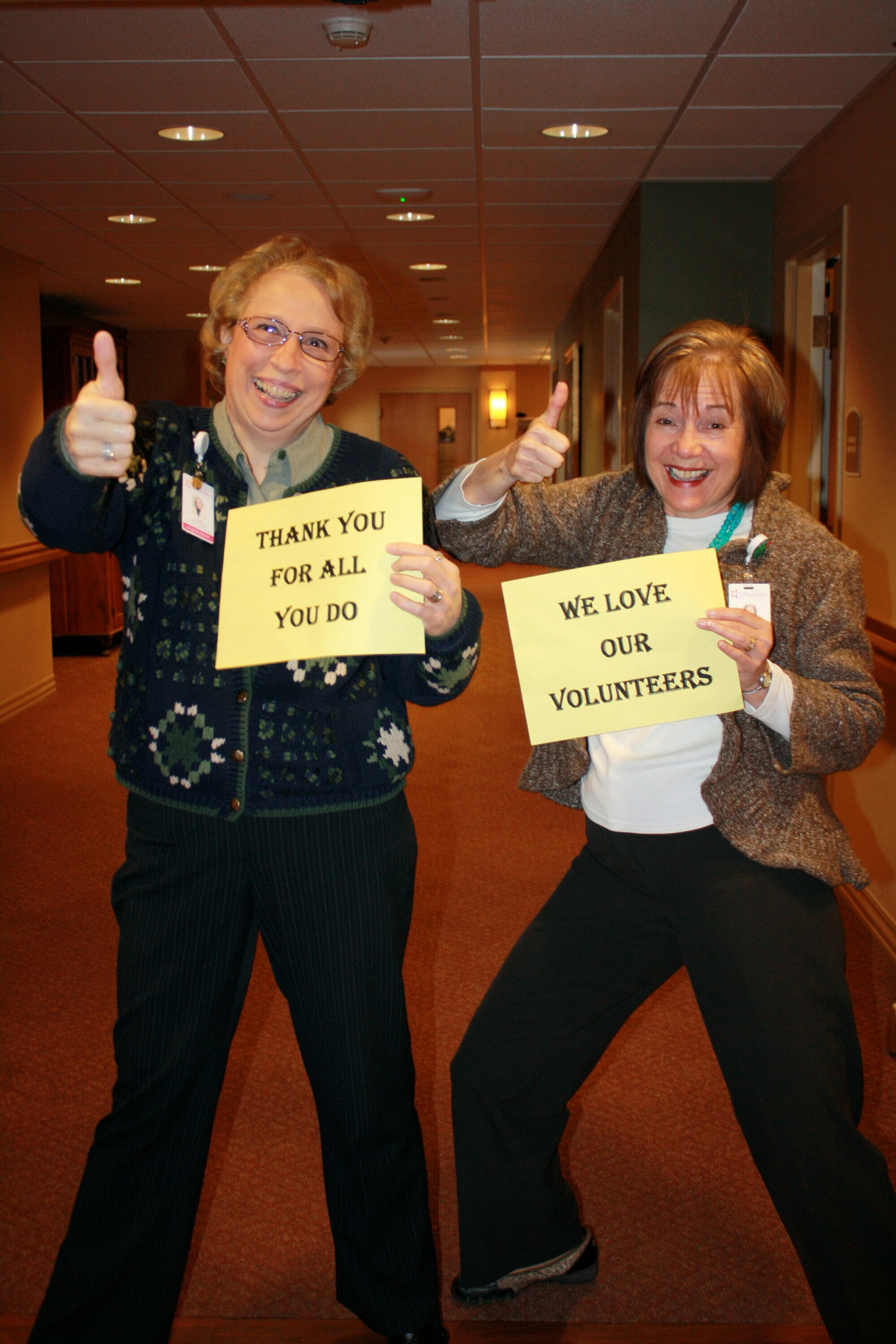 Volunteering is such a pure and selfless act, and all generations can benefit from it. For older adults especially, volunteerism provides purpose and meaning and is a great form of enrichment and social engagement. Its value is two-fold: while helping others, you can simultaneously improve your own physical, mental, and social well-being. Multiple studies reveal that retirement-age individuals who volunteer find it easier to stave off depression, isolation and boredom. Plus, time and time again you hear volunteers say, "I thought I was doing something helpful for someone else, but I feel just as rewarded by helping others."
For Messiah Lifeways, volunteerism is a quintessential part of our mission and heritage. There are nearly 460 active volunteers ranging from ages 13 to 98! The average age of our volunteers is 73 years young, which emphasizes the significance and value of volunteering no matter what your age.
Lois Hutchison, Director of Volunteers at Messiah Lifeways, states, "Older volunteers in particular want to give back by helping others. They have a great appreciation for volunteerism and enjoy staying actively engaged by making a difference in the lives of others." She also added that "many family members come back to the Village to volunteer, even though their loved one has passed away. They feel a connection and want to give back to the place that meant so much to their parent or spouse."
Many volunteers live at Messiah Village and are eager to help in any way. Aside from traditional duties like passing water pitchers, volunteers at Messiah Village can do out-of-the-ordinary tasks, such as driving the campus shuttle or helping to run the gift shops or coffee shops. Others help by showcasing their talents playing a musical instrument or by bringing their furry friends in for pet therapy.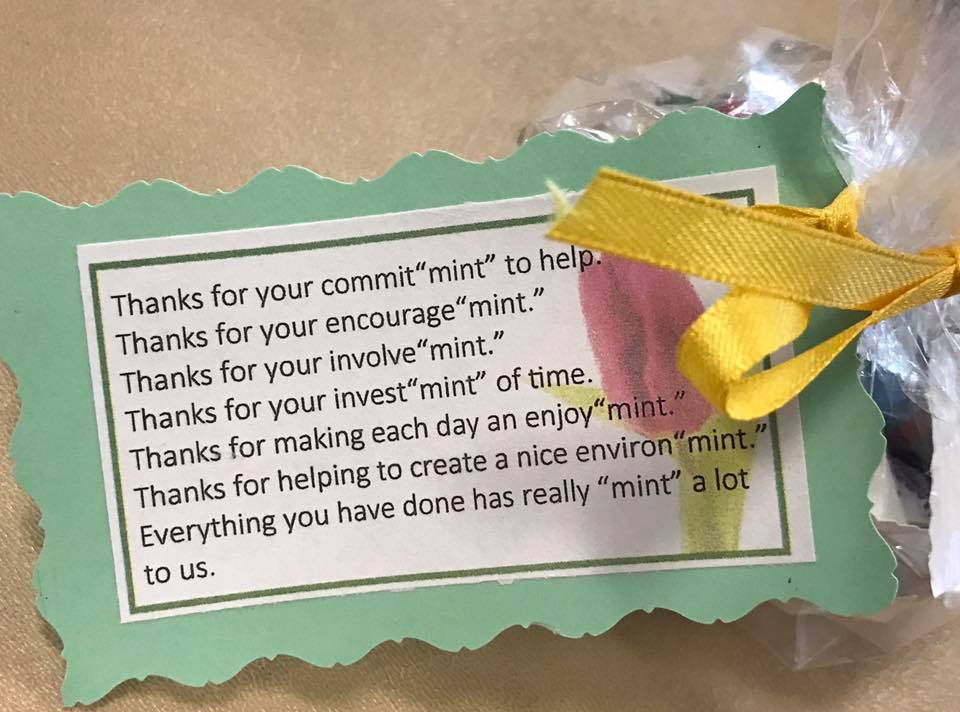 Each year we celebrate and count our blessings for the enormous volunteer effort put forth by so many. To celebrate this year, volunteers have been showered with love and appreciation with different treats like the "mint" giveaways (pictured above) along with a week-long Volunteer Appreciation Open House where each volunteer gets one-on-one time to connect with the Volunteer Department.
The Economic Value of Volunteerism
In a recent 2016 study from IndependentSector.org the national value of volunteer time was calculated at $24.14 per hour. The estimate helps acknowledge the millions of individuals who dedicate their time, talents, and energy to making a difference. Charitable organizations can use this estimate to quantify the enormous value volunteers provide. According to the Corporation for National and Community Service, about 63 million Americans gave 8 billion hours of volunteer service worth $193 billion. For the latest information, please see VolunteeringInAmerica.gov.
To find out more about volunteer opportunities and how you can make a difference at Messiah Lifeways, call Lois Hutchison at 717.790.8203 or visit MessiahLifeways.org/Volunteers.