From nursing homes to hospice care, or Medicare to power of attorneys, there are many myths and misconceptions about long-term care in Pennsylvania. Often long-term care and its details can be misinterpreted, miscommunicated, may be outdated or, in some cases, difficult to thoroughly understand. As older adults and/or their families begin to navigate the waters of long-term care, the journey can become complicated. With numerous options and decisions to be made, coupled with medical and insurance jargon and the fast pace of healthcare, making the right decision about the care you or a loved one needs is a challenge. This is especially true for those entering this labyrinth for the very first time.
Below is a sampling of a few common myths and misconceptions people have about long-term care, along with the answers to some of these often asked questions. Some answers may surprise you; others may affirm your knowledge, and some will help you make swifter and more educated choices. It should also help individuals plan ahead and get a better handle on terminology, plus shed light on the cost of care and whether you are financially prepared. Take the test and see how you fare.
TRUE OR FALSE?
1.      Personal care homes and assisted living facilities in Pennsylvania are one in the same. 
2.      Medicare pays for personal care/assisted living in Pennsylvania. 
3.      The monthly median cost of a one-bedroom in an assisted living residence or personal care home in Pennsylvania is $3,555. 
4.      The percentage of those 65+ living in nursing homes at any one point across the U.S. is approximately 15%. 
5.      The percentage of those 65+ that will need some form of long-term care (community based and/or facility based care) is 95%. 
6.      Medicare pays for long-term care in a nursing facility indefinitely. 
7.      The annual median cost of a semi-private (shared) nursing bed in Pennsylvania is $73,753. 
8.      Nursing Homes take all your money up front including your home, even if your spouse is still living there.
9.      The percentage of U.S. retirees with $100,000 or less in savings and investments is 71%.
10.   Hospice care neither prolongs life nor hastens death.
11.   Hospice is not limited to the 6-month terminal illness diagnosis.
12.   A person must be competent to sign a Power of Attorney or Advance Directive/Living Will. 
Answers:
1.      False! In 2011, the Office of Long-Term Living under the PA Department of Human Services began to license Personal Care Homes (PCH) and Assisted Living Residences (ALR) as two separate levels of care in PA. Though similar, there are differences based on concept, construction, and level of care. Currently there are approximately 1,200 licensed personal care homes in Pennsylvania as compared to only 35 licensed assisted living residences.²
2.      False! The only level of domicile/residential care that Medicare Part A covers is nursing care. This coverage is based on medical necessity and most often requires a qualifying stay in an acute care hospital.
3.      True! The average median cost is $3,555, which is an annual median cost of $42,660.¹ Despite their being a difference in licensure; current financial data for the cost of personal care and assisted living are lumped together. In Pennsylvania, these costs are out-of-pocket almost exclusively. 
4.      False! Estimates between 2013-2015 states anywhere from 3.1 to 3.4% of those ages 65+ live in institutional settings such as nursing homes at any one point. 
5.      False! The number currently stands around 70%.² Though most seniors won't move into a nursing home long-term (see question 4), this statistic shows that a majority will need care and services provided by family and/or professionals both inside or outside the home. 
6.      False, False, False! Medicare Part A covers the cost of skilled nursing care for a limited benefit period. For more details on coverage and benefit periods, please go to Medicare.gov. 
7.      False! The annual average median cost for a shared nursing accommodation in PA is $105,485.¹ 
8.      False!!! Nursing homes are fee-for-service and charge a daily rate and bill on a monthly basis, much like paying a monthly rental. Therefore there is no upfront payment or entrance fee. Secondly, thanks to the enactment of spousal impoverishment rules, if a spouse or dependent child still lives in the house, the home is protected from having to be liquidated to pay for nursing care. Furthermore, a specific amount of joint assets is protected for the spouse still living in the community. To learn more about spousal impoverishment rules, visit LongTermCare.gov.
9.      True! Very sadly almost ¾ of retirees in the U.S. have less than $100,000 saved for retirement.³ Compare that to the annual median cost of a semi-private nursing room in PA, and you get a sense of how long (or not) your retirement savings might last.
10.   True! Hospice staff and volunteers offer a specialized knowledge of medical care, including pain management. The goal of hospice care is to improve the quality of a patient's last days by offering comfort and dignity.
11.   True! Hospice services can extend well beyond 6 months as long as their physician certifies the need.
12.   True! In PA, after the Power of Attorney (POA) or an advance directive is drafted, the principal (the person making the POA) must be capable of understanding the document in order to sign it. However, elder law attorneys state that if a person suffering from dementia or Alzheimer's disease has a "lucid moment" and are competent at the moment, they can still sign these documents and they would remain valid even if they do not remember signing it later on.
Scoring: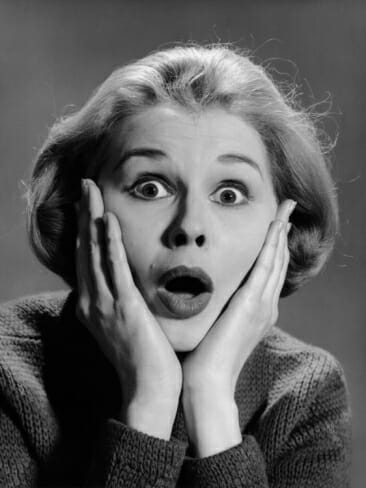 12 correct – very impressive!
8-11 correct – good job!
4-7 correct – definite room for improvement
0-3 correct – you better call the Coach for help! >
This list of questions could go on and on, and there is so much to learn. So if you have another question that isn't on this list, please contact Messiah Lifeways Coaching at 717.591.7225 or email coach@messiahlifeways.org.
¹Genworth Financial Cost of Care Survey 2015
²Pennsylvania HealthCare Association, Long-Term Care Trends and Statistics
³Employee Benefit Research Institute and Greenwald & Associates, 2004-2016 Retirement Confidence Surveys