NATIONAL ADULT DAY WEEK- SEPTEMBER 18-24
Worthy of celebration all year long, adult day services provide care and companionship for older adults who need assistance or supervision during the day. These programs offer relief to family members and caregivers which allows them to go to work, run errands, or simply gives them time to relax, knowing their loved one is being cared for and safe.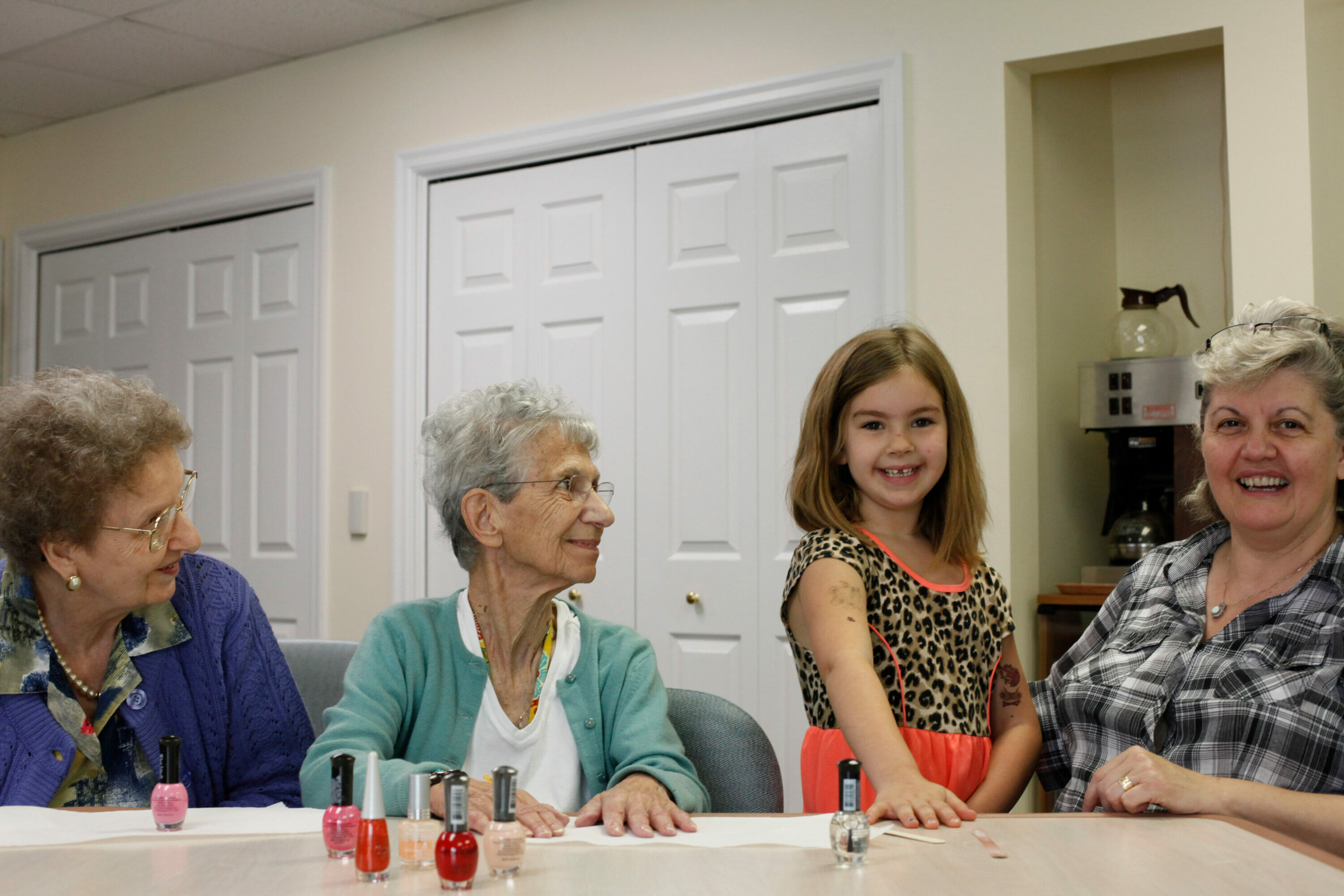 Affordable, flexible and stimulating
One of the greatest advantages adult day programs offer is their affordability. When compared to other forms of assistance, the median cost is very reasonable. According to the Genworth financials 2015 Cost of Care Survey, the average annual median cost of adult day programs nationally is $17,904, compared to the annual cost of assisted living/personal care which sits at $43,200 a year. Adult day (AD) programs can also be much more cost effective than if you were to hire non-medical caregivers for the same number of hours per day coming to the home. The national median daily cost of adult day is $69, which typically provides 8 hours of care, medication administration, a meal, snacks, activities and socialization. Furthermore, most states offer financial assistance through waiver programs and Medicaid.
"Adult day care and adult day health care are, without question, the most economical way to provide supervision and personal care for an elderly loved one on a daily basis." PayingforSeniorCare.com
Adult day programs are also very flexible. Primary caregivers can have their loved one attend a program like this as many as five days a week or as little as one day per week. Many providers across the country offer full-day and half-day programs. They also have extended hours to allow for early drop off and late pick up, especially for those caregivers who have long work days.
Adult day programs fill a niche for many older adults who continue to live and focus on aging in place in their own home. For many there's a part of staying in one's own home that can actually be detrimental, which is the lack of socialization and stimulation, particularly with their own age bracket and peers. For caregivers and families who have a loved one living at home with them, quite often they can still feel isolated and, in certain cases, trapped in the home. Adult day programs are a great way for these loved ones to still get out, interact with others in similar situations, and participate in activities such as exercise, cooking, arts and crafts, special interests and speakers, and even religious ceremonies.
This gem of a program provides a great balance for the caregiver and loved one. Again it fortifies the ability to stay at home, but gets them out of the house on a daily basis to a caring and stimulating environment, but happily at the end of the day, they come home and sleep in their bed, in their own home, which is certainly worth celebrating.
If you'd like to learn about the Adult Day Services provided by Messiah Lifeways, please contact the Mechanicsburg location at 717.790.8224 or the Carlisle location at 717.243.0447 or visitMessiahLifeways.org/AdultDay.  Also check out these great testimonials on adult day services.