Messiah Lifeways says "THANK YOU" to our 118 nurse team members for loving our residents generously and for choosing to share their skills, care, and dedication with all of us at Messiah Lifeways.
Residents, families, visitors and fellow team members will be showing their appreciation a number of ways this week. First, everyone has the chance to stop by the Village Center lobby to share why you love our nurses! All week, a large foam board will be up with markers provided to write a special note of appreciation to our nurse team members. You can also show your appreciation by using a Facebook Profile Frame. Messiah Lifeways has created two Facebook profile frame options for this week – one for nurse team members, and one for all other team members. To add the profile frame using your smart phone, open the Facebook app, open your profile, tap your profile photo, and select "add frame" from the menu that appears. In the search bar, type "Messiah Lifeways" and two options should appear – we encourage nurses to select "I'm a Messiah Lifeways Nurse!" and all other team members to select "Messiah Lifeways Nurses Week." And check out this great video featuring some of wonderful nurses from Messiah Village.
We also wanted to share a special thank you to Messiah Lifeways Residential Living Care Coordinator, Carolyn Schade, RN, who has been with us for over 40 years!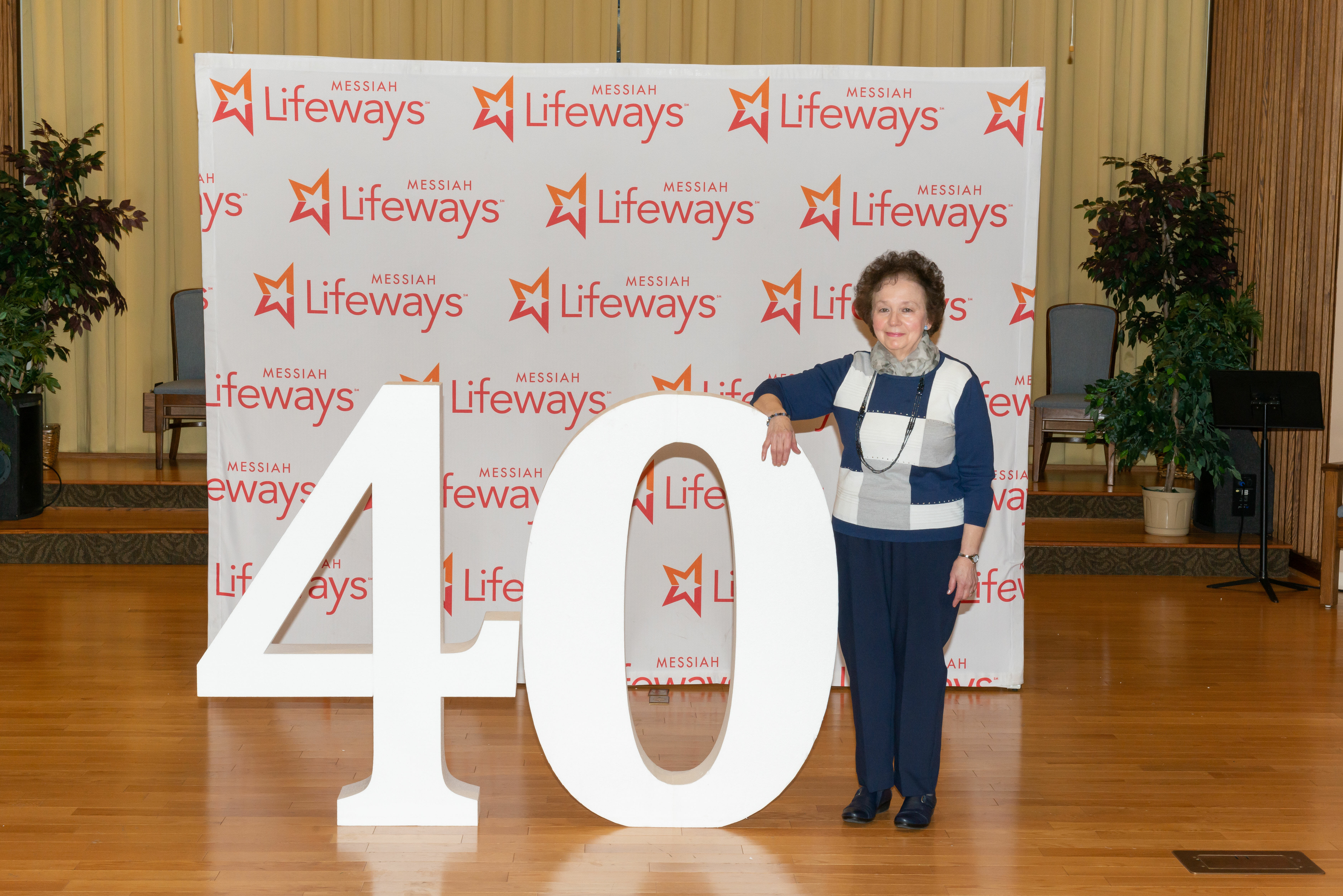 In 1978, Carolyn was a Registered Nurse working on her BSN degree at Messiah College when she heard about a new community being built nearby. "I was very enthused and applied for a job even before the building was complete," she says. We are so glad she did! Carolyn takes the time to listen and get to know the residents she works with, and she has touched the lives of many residents and their families over the past 40 years. Thank you for the care, support, and love you have shown towards the countless number of residents you have served. You are truly appreciated and a special part of the Messiah Lifeways family.
Happy National Nurses Week!!