America has its eyes and ears glued to the media for news about the eventual relaxing, then the end of social distancing, stay-at-home orders, and business closure guidelines, due to the coronavirus (COVID-19). We're all anxiously awaiting these changes and then some. Once positive cases and deaths due to COVID-19 recede to safer numbers and testing increases, the gradual reopening of the economy and our communities will occur. We will see our society achieve its new normal. This we hope and pray for. But how and when is already a point of great contention.
As we hobble to our new normal, construction companies, real estate offices, and car dealerships will likely be part of the first wave to reopen here in Pennsylvania. Retailers, and many other "non-essential" businesses, and so on will follow. This will be an incredibly welcome sight. However, healthcare facilities and especially nursing homes and personal care homes will not be following the same pace. It's irresponsible and dangerous to think otherwise. 
As we've learned, COVID-19 for those ages 60 and up, and those with compromised immune systems have much higher infection and death rates. Across the country and here in Pennsylvania, residents in long-term care facilities are contracting the virus and dying at an alarming rate. These citizens are some of the most frail and vulnerable to this wicked virus. Frontline staff are then at greater risk as well. There is also a lot of uncertainty with reinfection and resurgence rates. Thus, we must tread carefully.
A Proactive, Diligent, and Conservative Pace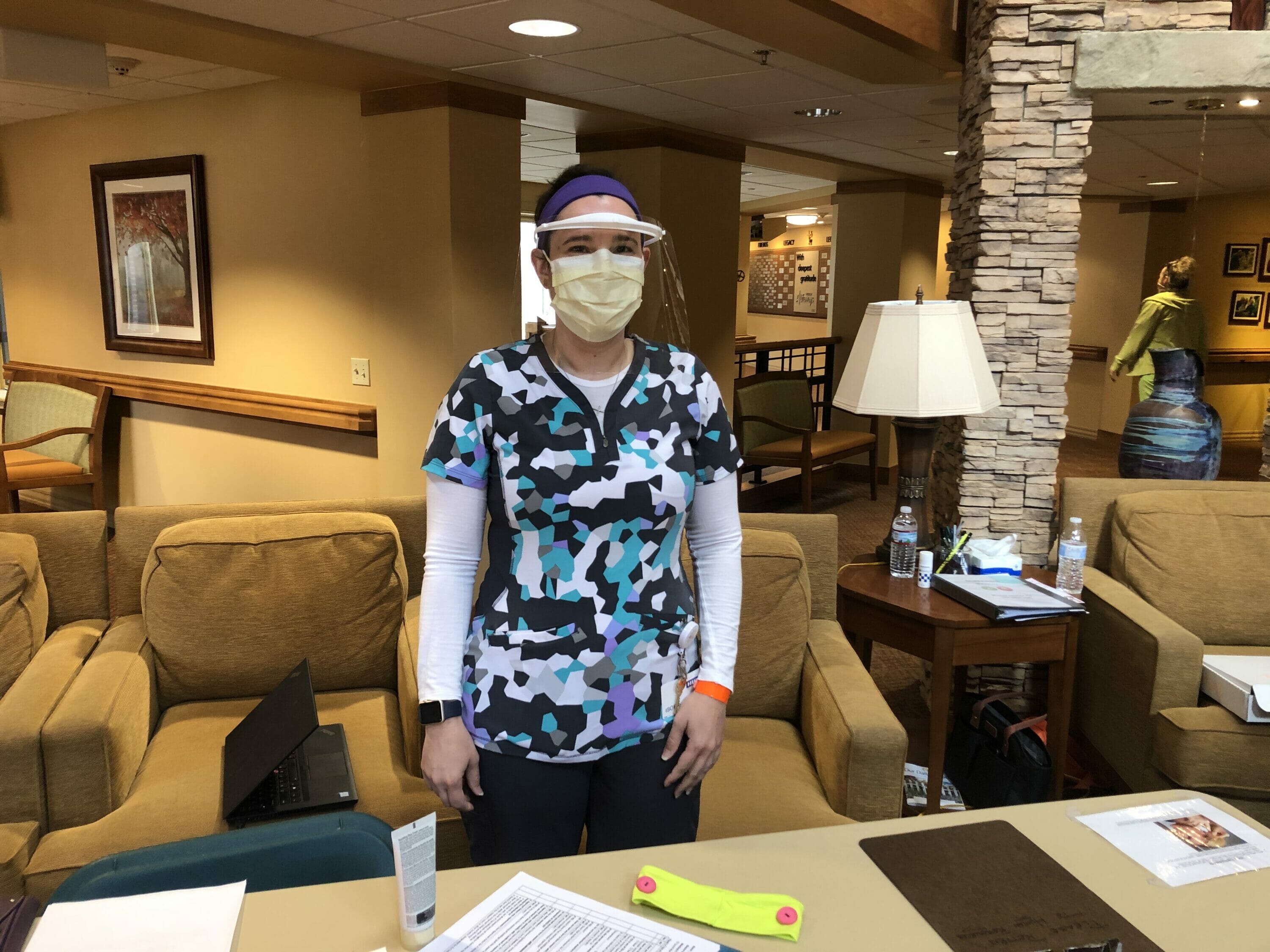 In the beginning of March, our Incident Response Team began to prohibit visitation in nursing and personal care. We then restricted or limited residential living accessibility. We also have used a vigorous screening process to catch any potential entry points for the coronavirus, along with many other safety measures. Throughout this journey we've been working with the PA Department of Health, the CDC, UPMC Pinnacle, Internists of Central PA, and our healthcare team to keep nearly 800 residents and our team members safe. 
The no visitation protocol has been an especially tough choice. But it was one we knew we had to make immediately, even before it became mandatory. The anticipation to restart visiting and interacting with aging loved ones on our campus is overwhelming. But again we must remember, communities like Messiah Village will be reopened at a slower pace than most other businesses.
Like many other states, PA Governor Tom Wolf has laid out his plan for Pennsylvania focusing on Relief, Reopening, and Recovery. Part of that reopening strategy includes protections for vulnerable populations and remaining steadfast in the reopening process. This includes certain measures such as limitations on visitors to "congregate care facilities" and following specific guidance for care facilities.
So while you might see construction workers, realtors, and car salesmen back to work, then your favorite restaurant or retailer reopening; don't anticipate that long-term care facilities and retirement communities will follow the same course. We must all understand and appreciate this conservative approach. So far, our ultra prudent efforts have prevented the virus from entering our community. But we need to continue to use extreme caution and we don't want to let our guard down too soon. This is why we are doing everything in our power to keep COVID-19 out to the very end. We need your help to do so. Our day to fully and safely reopen will come. Until then be healthy, stay strong and please, please be patient. 
The flowers and note (pictured above) were anonymously left on a Messiah Lifeways team members' car. A simple, yet powerful gesture.