Taking care of an aging parent or loved one can be a stressful process. Although it can be extremely rewarding, at times the pressure of balancing their care and other responsibilities in your life can take its toll on you – and at times, even your relationships with others, such as siblings who are also supposed to help out with the caregiving process. If you're looking for tips on how to balance it all, listen to our coach's advice for caregivers below, and read on for a transcription.
INTRO: You're listening to the Coach's Corner, your trusted source for advice and insight on aging. Lifeways coach Matt Gallardo has been working in the long-term care industry for nearly 20 years. During his career, he has helped thousands of individuals and their families on the journey of aging. His diverse experience, from hospital and rehab settings to senior housing, allows him to share a balanced perspective on aging, along with unique solutions for helping individuals proactively and purposely plan for the future.
And now, here's your host, Matt Gallardo.
COACH MATT GALLARDO: Thanks again for listening to the Coach's Corner podcast.
Today we're going to talk about caregiving stress related to adult siblings that are butting heads over Mom or Dad's care.
Serving as a caregiver for an ailing parent or parents can be rewarding, and it's certainly the right thing to do. But let's face it: it can be physically, mentally and emotionally draining. And one of the first suggestions, or an ideal situation as a caregiver, is to share that responsibility of caregiving with other family members. Naturally, much of this starts with the adult children – especially if both parents need assistance, or the spouse has their own health issues to deal with or have passed away.
As a parent's health begins to fail, you'd hope that all the kids would rally around Mom or Dad and work in harmony to reciprocate the care in this common reversal of caregiving roles. But, not all that surprising, family dynamics and disagreements can make this process very complicated and typically results in one of the kids becoming the primary caregiver. This can create resentment and even more conflict and friction between family members as the burden grows.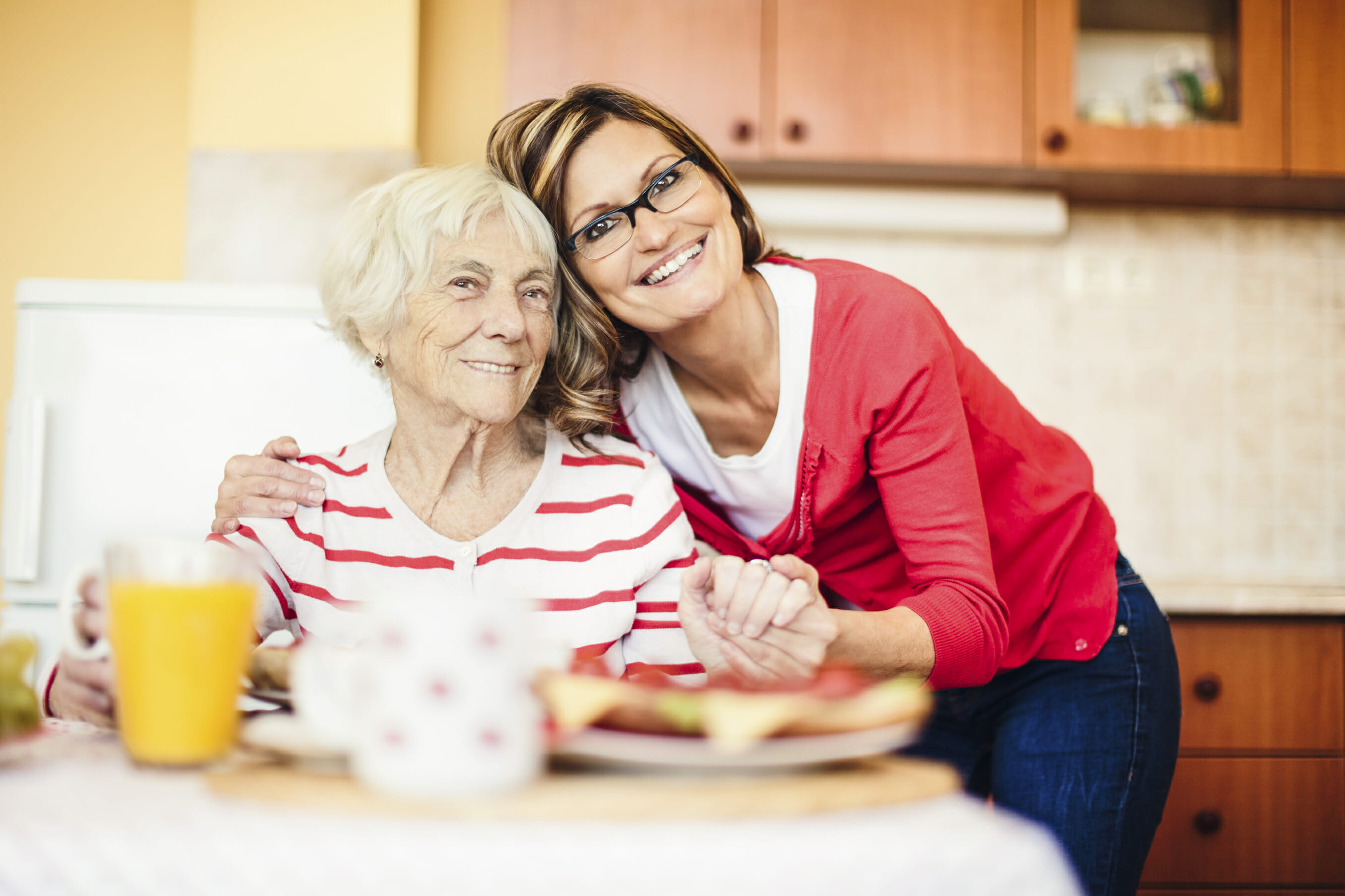 So first off, let's talk about caregiver equity. I think, innocently enough, some siblings cannot offer as much help simply due to geography or their own family dynamics.
If Mom lives down the street from you but lives 300 miles from your brother, let's face it: there's going to be some caregiver inequity. Work schedules, retirement, personal health issues and dependent children can also create disparity among sibling caregivers. Although, there are some solutions to alleviate some of these issues. which we'll talk about shortly.
Less excusable is the exaggeration of some of the above obstacles, or the occasionally uttered excuse of, "Well, Dad liked you best, so he'd rather you take care of him." Or, "I'll do my part." … then they disappear or gradually minimize their efforts.
Lastly are the inexcusable reasons not to partake in the caregiving effort, such as simply turning a blind eye or a purposeful absence due to a held-over a grudge or poor relationship with those siblings or that parent. But some old wounds can run very deep and estrangement is sometimes irreversible.
We must put our differences aside and gain perspective. Whatever the reason the family dysfunction exists, I think most can get beyond these obstacles. Open communication and planning are essential. Full disclosure: My brother and I are not particularly close. We communicate very infrequently, but there have been some recent instances where we needed to talk for the sake and well-being of our parents. Believe me, if we could do this, people can. The point where your parent is in need is not the time for conflict or jockeying of control.
If things escalate, here are some suggestions to share the load:
First, call a family meeting. Include everyone to discuss the situation to work toward a common goal, especially for those out-of-town siblings. Help them understand the need for care and intervention, as they may not be able to detect or accept reality from so far away.
Second, draft a care plan. The plan should be well-balanced and well-defined. Divide up tasks by family member. For instance, if one sibling works in healthcare they can take on all the medical appointments. Pr the person with good business sense might be the one to handle the legal issues or the financial issues. Furthermore, much of this can be done from afar and is a great tactic to keep siblings who live far away doing their fair share. They can also pay for services like home care housekeeping services to help out. They could also host or come stay with Mom every few months to take over and give others a break. And lastly, have everyone signed the plan to maintain accountability and keep everyone on task. Sounds like a lot, but it's really a good suggestion.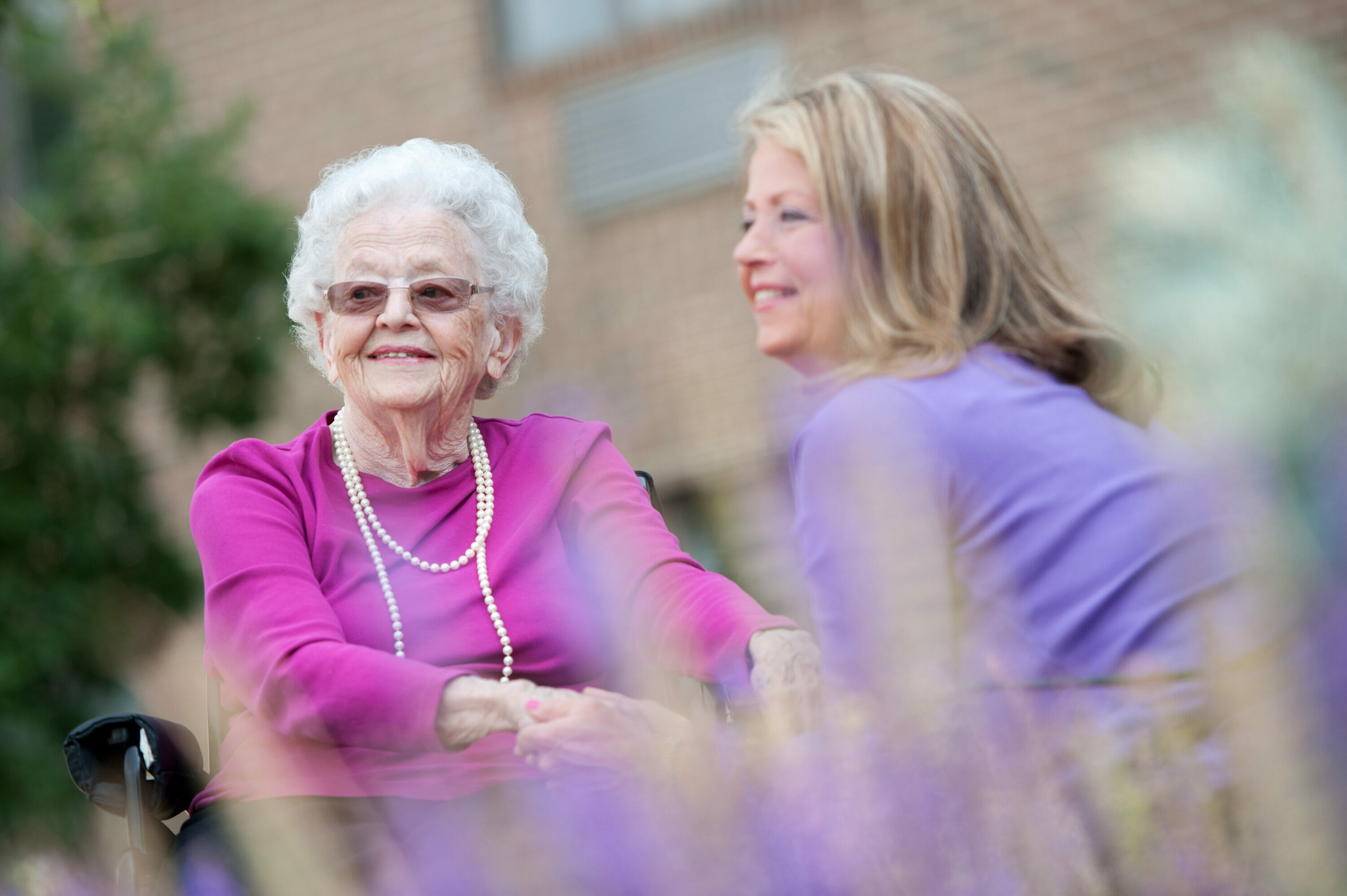 That plan could also include placement options for later on down the line when living in the home is no longer safe or feasible.
Next, utilize technology and outside resources. There are a lot of great fall detection, home monitoring systems and video systems that can create and maintain a safer home environment and make caregiving more efficient and less time-consuming. Also, hired services, like non-medical home care, respite care, and adult day programs can help alleviate the burden of care between family members.
Next, listen to each other and stay flexible. Maintain lines of communication, and also appreciate everyone's perspective – along with their position and capacity to be a caregiver. Remember, circumstances may change and alter their division of labor. Once again, don't expect total equality. It's very rare that caregiving roles can be divided equally. And remember this quote: "Try to separate your parents' needs from your own and yesterday's battles from today's decisions." That comes from the Family Caregiver Alliance.
Lastly, remember why you're doing this. Again, caregiving can be frustrating and contentious at times, especially if you feel that someone is not doing their part. But ultimately, you must work together to take care of that person (or persons) that took care of you for all those years.
For more help, call 717-591-7225 or email me at Coach@Messiahlifeways.org. Or, check out the following resources:
"What to Do About Mama" by Barbara Matthews and Barbara Trainin Blank
"The 36-Hour Day: A Family Guide to Caregiving for People Who Have Alzheimer's Disease, Related Dementia and Memory Loss," written by Nancy Mace and Peter Rabins
The Family Caregiver Alliance – www.caregiver.org
If you're dealing with some of these issues or are not seeing eye-to-eye with other family members about caring for Mom or Dad, please review today's suggestions or please contact the coaching office. Additionally, if you have any idea or a topic you'd like to cover, please email me: Coach@MessiahLifeways.org.
Thanks for listening. And until next time, age well!