---
Lighten your load as a caregiver this holiday season
Ah, the holiday season. It's the most wonderful time of year- right? As we all know it can be a very busy and stressful time too. Between the shopping, cooking, and traveling it gets hectic. This is especially true for those who serve as a primary caregiver to a loved one. In particular, the "sandwich generation" may be caring for an elderly parent and bringing kids back from college for winter break. Caregivers deserve to enjoy Thanksgiving or Hanukkah or Christmas just as much as the next guy, if not more.
First comes daylight savings, then Thanksgiving and Black Friday, and just like that it's December. Whether you need a few good hours to fight the Christmas shopping crowds or plan to travel; is it feasible to do so with a frail loved one living alone, who needs your daily attention? And for many caregivers, it doesn't matter what season it is, there just are not enough hours in the day. However, here are several solutions that can make your life a bit more manageable.
Consider tech and other supportive services
First, there are some great technology solutions. An emergency call system, such as Philips Lifeline®, can be the difference between your loved one getting help immediately after falling versus laying there for hours before they're discovered. The Lifeline with Autoalert can detect a fall and send a signal even if the user forgets or is unable to push the button for help. There are also versions of emergency call systems that work both in and outside the home. They feature GPS tracking technology, which is especially helpful for those with dementia who may wander. Apps and home monitoring systems like GrandCare® can provide a level of comfort and connectedness for loved ones near or far. Facetime, is available on most Apple devices or Skype are a few other ways to provide that vital face-to-face interaction.
If you have aversion to technology, another option is non-medical home care. Hire an aid to come stay with mom or dad for several hours or several days. There are number of non-medical home-care agencies around to pick from. Particularly, Messiah Lifeways at Home offers traditional home-care services like help with bathing, housekeeping, and cooking. They also provide unique home care services like replacing light bulbs and smoke detector batteries, organizing, (un)packing decorations, transportation, and even pet and plant care. Another great choice are Adult Day Programs. Messiah Lifeways Adult Day offers a day program where a loved one can come for a full or half day of activities, socialization, meals, plus receive assistance with activities of daily living. These programs are cost effective and offer great flexibility because your loved one can attend once a week or multiple days. What a great gift to give yourself, the gift of time and security.
Peace of mind for holiday travel
As family becomes more spread out, it leaves many caregivers with the predicament of traveling versus staying home for the holidays. What if your loved one can't make the 10 hour drive or the cross country flight? This decision is tough. However, if you choose to go away for the holidays or any other time for that matter, a respite stay for the person you care for may be the answer.
Respite provides short-term or temporary care and is typically available at most personal care homes or assisted living facilities. As a respite your loved one can receive the same services a permanent resident would, like meals, activities, medication monitoring, and assistance with activities of daily living. You can arrange for the individual to stay for two to four weeks. Messiah Lifeways at Messiah Village offers respite provides a safe, secure, and nurturing place for them to spend while you are out of town. Holiday activities and cooking, plus special events like Christmas concerts and celebrations make the time even more enjoyable. Respite can also include a combination of overnights in personal care, adult day services and or home care. There are many different options to consider.
Additional holiday caregiving tips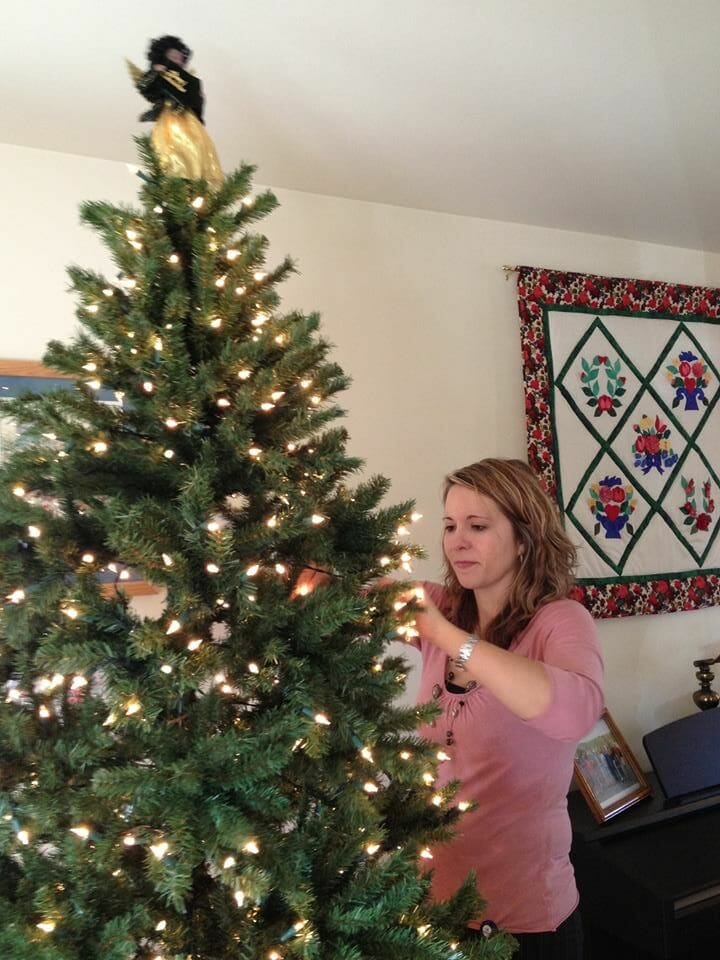 Unlike Santa Claus, we do not have magical powers. You cannot be in multiple places in a flash. Ask for help from family and friends and learn how to delegate tasks. Don't try to do it all yourself. Although it may be a hard choice, you may want to re-evaluate old traditions and family rituals that involve lots of travel or preparation time. Prioritize the things that matter most. You can't be all things to all people and don't feeling guilty about the things you cannot change. Schedule time to do the things that you like to do around holidays. You deserve to enjoy the holidays too. Set aside time to relax and talk to your loved one about the holidays and really listen to as they reminisce.
For additional information about the many options available to make the holidays more manageable please contact the Messiah Lifeways Coaching Office at 717.591.7225 or online at coach@messiahlifeways.org.
Adapted and revised from Nov. 24, 2015 version