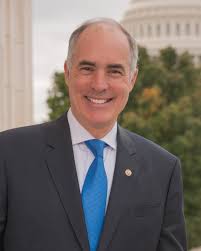 Messiah Lifeways was pleased to host U.S. Senator Bob Casey at Mechanicsburg Place: A Senior Center and More on October 3, 2019. The event was attended by more than 30 Senior Center members who were all given the opportunity to meet with Senator Casey and hear about his efforts to address the concerns of Pennsylvania's older adults in the United States Senate. 
Prior to Senator Casey's remarks, Matthew Gallardo, Director of Coaching and Community Engagement, shared an update on Messiah Lifeways' Senior Living Community Needs Assessment that was launched in June 2019. Gallardo reported that focus groups were held to hear concerns from both stakeholders serving older adults in Central PA and seniors who live in Cumberland and Dauphin Counties. Some of the challenges cited in those focus groups included accessibility, affordability, and coordination of services and goods for this rapidly growing segment of the population. 
Gallardo also shared that Messiah Lifeways plans to release the final report later this year, which will include analysis of the feedback received from the focus groups along with primary and secondary data, and followed by a course of action for the organization going forward. "We hope our findings will be a stepping stone for Messiah Lifeways to further enhance the lives of older adults in this region, and that it opens the way to creating an opportunity for like-minded organizations to work more seamlessly together to serve older Pennsylvanians," Gallardo concluded.
Representatives from the Area Agency on Aging and the Deputy Director on Aging were also given time to share a few words before the podium was turned over to Senator Casey to make his remarks. Senator Casey began by stating that there are 50 Senior Centers in Pennsylvania, and he hopes to visit them all. He also expressed appreciation to veterans and families of those who've served, as well as to the generation represented by those in the room.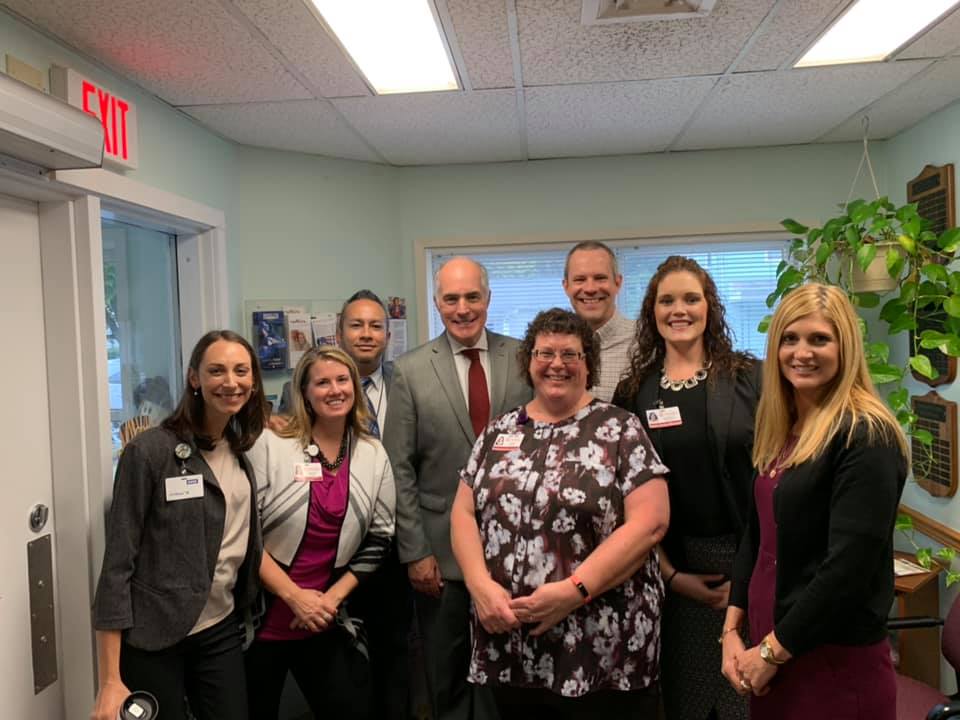 For the remainder of his time, Senator Casey focused on three primary areas of concern that he is working on in the U.S. Senate as ranking member on the Special Committee on Aging. First, he discussed his commitment to uphold Medicare, Medicaid, and Social Security benefits; second, he addressed efforts to make prescription drugs more affordable; and third, he shared tips and initiatives to reduce fraud and scams that target older adults. At the end of the event, Senator Casey took the time to meet with each person who attended and hear some of their concerns personally.
One senior center member reflected on the event in this way: "Senator Casey came to our center and gave a speech that showed he knows about the issues we face as seniors. He took the time going table to table and really listened to what we had to say. He complimented  Mechanicsburg Place, and he found our members to be well informed and to be a good cross section of Pennsylvania. We hope that he comes back again some time." Messiah Lifeways is very grateful to have had the opportunity to connect local seniors with one of their elected officials and help make their voices heard.
Originally featured in PARCR POST Volume 6, Issue 2 January 2020 edition